If you're overwhelmed by suicidal thoughts 
or have a plan for suicide, it is ok to
get help from a mental health professional 
for meds to help support you 
as well as counseling as you look to be hopeful again 
and better manage your precious life 
(especially if you've been abused or experienced trauma in any way)...
I care about you!!...  Reach out to me anytime...
You're worthwhile and valuable...
I want you to be an overcomer and a fighter...
L.ive O.n V.ictorious E.ndeavor
Choose L.O.V.E.; 
L.ift-up I.nspirational F.uture E.ndure
Choose L.I.F.E.
In my acronym, S.T.A.R.T.S. will mean: 
something you do…
something new you do… 
something you continue to do…
Spiritual
Truths
Activated
Renew/Restore/Replenish
Together
Soundness
Pray?
YES!  Prayer will help when dealing with mental illness no matter how severe…
GOD has helped me through praying to HIM in all areas of my life…
Over the course of time, I have experienced levels of healing and breakthroughs..
If you're suicidal, you can pray too and seek professional help…
It is okay to get counseling and take meds -I have and do…
All of you are valuable and worthwhile…
The benefits of prayer have even been proven by scientific studies (this is just one sites examples; there are others) so take a look:
https://www.newsmax.com/health/headline/prayer-health-faith-medicine/2015/03/31/id/635623/
Some findings include:
prevent sickness
when sick, heal faster
cope with stress better
have more hope
more optimistic
less depression
less anxiety
commit suicide less
stronger immune system
lower blood pressure
prolongs life
Part 1. Misconceptions
Part 2. What is Prayer?
Part 3.  Real Life Personal Examples of Answered Prayers
Part 4.  JESUS Prays for Us Who Are HIS Own
Part 5. Parameters/Guidelines for Prayer & Examples to Pray 
1. Misconceptions
Misconception:  It never works.
Fact:  You haven't tried it very long.  You may have stopped praying altogether and gave up.  You may be praying for something that is not GOD's will or not in HIS timing yet.  Sometimes you have to believe you receive what you asked for and wait.  Sometimes you need to keep being persistent until HE answers.  In both ways, it depends on if it is HIS will and timing.
Luke 11:5-10 
Then Jesus said to them, "Suppose you have a friend, and you go to him at midnight and say, 'Friend, lend me three loaves of bread; a friend of mine on a journey has come to me, and I have no food to offer him.' And suppose the one inside answers, 'Don't bother me. The door is already locked, and my children and I are in bed. I can't get up and give you anything.' I tell you, even though he will not get up and give you the bread because of friendship, yet because of your shameless audacity he will surely get up and give you as much as you need.
"So I say to you: Ask and it will be given to you; seek and you will find; knock and the door will be opened to you. For everyone who asks receives; the one who seeks finds; and to the one who knocks, the door will be opened.
Matthew 21:22
If you believe, you will receive whatever you ask for in prayer."
Luke 18:1-8
The Parable of the Persistent Widow
Then Jesus told his disciples a parable to show them that they should always pray and not give up. He said: "In a certain town there was a judge who neither feared God nor cared what people thought. And there was a widow in that town who kept coming to him with the plea, 'Grant me justice against my adversary.'
"For some time he refused. But finally he said to himself, 'Even though I don't fear God or care what people think, yet because this widow keeps bothering me, I will see that she gets justice, so that she won't eventually come and attack me!'"
And the Lord said, "Listen to what the unjust judge says. And will not God bring about justice for his chosen ones, who cry out to him day and night? Will he keep putting them off?  I tell you, he will see that they get justice, and quickly. However, when the Son of Man comes, will he find faith on the earth?"
Romans 12:12 
Be joyful in hope, patient in affliction, faithful in prayer
1 Thessalonians 5:17
Pray without ceasing.
1 John 5:14-15
"And this is the confidence that we have toward him, that if we ask anything according to his will he hears us. And if we know that he hears us in whatever we ask, we know that we have the requests that we have asked of him."
Misconception:  It doesn't change things.
Fact:  Praying brings change to your attitude, provides an expectation, focuses your dependence on HIM to answer, prepares the way for a possible miracle, may move the heart of GOD to do something in your situation, and provides protection spiritually for certain and many times physically, emotionally, mentally, and socially.   God has answered prayers for me and many others…
Ephesians 6:18 
And pray in the Spirit on all occasions with all kinds of prayers and requests. With this in mind, be alert and always keep on praying for all the Lord's people.
1 John 5:16 
If you see any brother or sister commit a sin that does not lead to death, you should pray and God will give them life…
James 5:13 
Is anyone among you in trouble? Let them pray. Is anyone happy? Let them sing songs of praise.
Matthew 26:41 
"Watch and pray so that you will not fall into temptation. The spirit is willing, but the flesh is weak."
James 5:16 
Therefore confess your sins to each other and pray for each other so that you may be healed. The prayer of a righteous person is powerful and effective.
Misconception:  It bounces off the ceiling.
Fact:  Yah, sound can bounce off objects, yet HE knows every thought we think or say inside despite no audible voice even.  Prayer is not made of rubber and it isn't a ball.  Well, unless you're like Cinderella and JESUS fits your feet with the missing shoe, then it's a ball for sure.  And if she answers HIS call, she'll have all in all…  GOD does answer in HIS timing and way with a Yes / favorable outcome/ gift, or No/preventing an unfavorable outcome/ not HIS will for you, or Wait for HIS timing and way…
2 Chronicles 7:14
if my people, who are called by my name, will humble themselves and pray and seek my face and turn from their wicked ways, then I will hear from heaven, and I will forgive their sin and will heal their land.
Jeremiah 29:11-13
For I know the plans I have for you," declares the Lord, "plans to prosper you and not to harm you, plans to give you hope and a future. Then you will call on me and come and pray to me, and I will listen to you. You will seek me and find me when you seek me with all your heart.
Psalm 102:17 
He will respond to the prayer of the destitute; he will not despise their plea.
Psalm 116: 1-2
I love the Lord, for he heard my voice;
    he heard my cry for mercy.
Because he turned his ear to me,
    I will call on him as long as I live.
Psalm 145:18 
The LORD is near to all who call on him, to all who call on him in truth.
Misconception:  It isn't the "in" thing to do.
Fact:  It is about as "in" as you can get while here on Earth…  It gets into your heart, into your mind, into your soul, and into your spirit…  It gets into Heaven and touches GOD's heart and enters HIS ears…  An "in" thing to do is to give gifts, so is our GOD's heart to do so as well.  HE will involve HIMSELF in your life if you let HIM…
Matthew 7:7-11
Ask, Seek, Knock
7 "Ask and it will be given to you; seek and you will find; knock and the door will be opened to you. 8 For everyone who asks receives; the one who seeks finds; and to the one who knocks, the door will be opened.
9 "Which of you, if your son asks for bread, will give him a stone? 10 Or if he asks for a fish, will give him a snake? 11 If you, then, though you are evil, know how to give good gifts to your children, how much more will your Father in heaven give good gifts to those who ask him!
Misconception:  There's no rest for the weary.
Fact:  You don't have to go it alone and we're not meant to.  You can stop, rest, and pause at any time and ask HIM to be involved in your life and to help you when things are too difficult.
Psalm 4:1 
Answer me when I call to you, my righteous God. Give me relief from my distress; have mercy on me and hear my prayer.
Romans 8:26 
In the same way, the Spirit helps us in our weakness. We do not know what we ought to pray for, but the Spirit himself intercedes for us through wordless groans.
Philippians 4:6-7
Do not be anxious about anything, but in every situation, by prayer and petition, with thanksgiving, present your requests to God.  And the peace of God, which transcends all understanding, will guard your hearts and your minds in Christ Jesus.
Misconception:  HE doesn't exist.
Fact:  The big bang theory -have you ever seen something blow up and be beautiful? (ok, fire for some is, volcanoes to an extent, and fireworks for many).  Have you ever seen something blow up and stay beautiful? (not so much).  Have you ever seen something blow up and come together again and be beautiful?  Do you really think something blew up and over time came together to be every creature and person with intricate details as diverse in their internal and external workings?  And through it all began to breathe?  Or a primordial soup mixed around for millions of years until everything came together as is and breath somehow evolved.  That is a lot of faith in either one of these scenarios happening by chance.  Have you ever mixed up as many things as you can to create something beautiful?  Maybe you have as the designer with knowledge of how to mix the exact colors or the exact recipe.  Hmmm.  God created the Heavens and the Earth and everything in it.  HE is the Creator of every design in life who gave the ability to breathe, grow, and reproduce…
John 1:1-3
In the beginning was the Word, and the Word was with God, and the Word was God. He was with GOD in the beginning.  Through Him all things were made, and without Him nothing was made that has been made…
Psalm 90:2
Before the mountains were born
    or you brought forth the whole world,
    from everlasting to everlasting you are God.
Hebrews 11:6
And without faith it is impossible to please God, because anyone who comes to him must believe that he exists and that he rewards those who earnestly seek him.
Colossians 1:16-17
For in him all things were created: things in heaven and on earth, visible and invisible, whether thrones or powers or rulers or authorities; all things have been created through him and for him.  He is before all things, and in him all things hold together.

Misconception:  HE doesn't love me or even care.
Fact:  GOD gave HIS only begotten SON JESUS whom HE most loves and treasures to come from Heaven to earth to make you also one of HIS precious treasures when HE chose to die in place of you and your sins to forgive you, accept you, save and rescue you, adopt you, and prepare a place for you in Heaven with HIM where there will be no more sin, sadness, sickness, suffering, or pain to live in freedom forevermore throughout eternity.
John 3:16-17
"For God so loved the world, that he gave his only Son, that whoever believes in him should not perish but have eternal life.  For God did not send his Son into the world to condemn the world, but to save the world through him.
Romans 5:8
but God shows his love for us in that while we were still sinners, Christ died for us.
Ephesians 2:4-5
But God, being rich in mercy, because of the great love with which he loved us, even when we were dead in our trespasses, made us alive together with Christ— by grace you have been saved—
1 John 4:9-11
In this the love of God was made manifest among us, that God sent his only Son into the world, so that we might live through him. In this is love, not that we have loved God but that he loved us and sent his Son to be the propitiation for our sins. Beloved, if God so loved us, we also ought to love one another.
Zephaniah 3:17
The LORD your God is in your midst, a mighty one who will save; he will rejoice over you with gladness; he will quiet you by his love; he will exult over you with loud singing.
Proverbs 8:17
I love those who love me, and those who seek me diligently find me.
Misconception:  It doesn't matter.  I don't matter.  None of this matters.
Fact:  GOD cares for even the sparrow, so much more you.  You were made by HIM and for HIM.  HE has a plan and purpose for your life.
Matthew 6:26-34
Look at the birds of the air, for they neither sow nor reap nor gather into barns; yet your heavenly Father feeds them. Are you not of more value than they? Which of you by worrying can add one cubit to his stature?  
"So why do you worry about clothing? Consider the lilies of the field, how they grow: they neither toil nor spin; and yet I say to you that even Solomon in all his glory was not arrayed like one of these. Now if God so clothes the grass of the field, which today is, and tomorrow is thrown into the oven, will He not much more clothe you, O you of little faith?
"Therefore do not worry, saying, 'What shall we eat?' or 'What shall we drink?' or 'What shall we wear?' For after all these things the Gentiles seek. For your heavenly Father knows that you need all these things. But seek first the kingdom of God and His righteousness, and all these things shall be added to you. Therefore do not worry about tomorrow, for tomorrow will worry about its own things. Sufficient for the day is its own trouble.
Matthew 10:29-31
Are not two sparrows sold for a penny? Yet not one of them will fall to the ground outside your Father's care. And even the very hairs of your head are all numbered. 31 So don't be afraid; you are worth more than many sparrows.
Misconception:  I've failed too many times.  I've messed up my life way too much.  I've done too many things wrong.
Fact:  Once you've believed and trusted JESUS for your salvation for forgiveness of sins, you're forgiven.  When you still make mistakes, you can confess your sins to HIM and HE is just to forgive you your sins and cleanse you from all unrighteousness.  HE is the GOD of second, third, and many chances…
Luke 18:9-14
The Parable of the Pharisee and the Tax Collector
To some who were confident of their own righteousness and looked down on everyone else, Jesus told this parable: "Two men went up to the temple to pray,one a Pharisee and the other a tax collector. The Pharisee stood by himself and prayed: 'God, I thank you that I am not like other people—robbers, evildoers, adulterers—or even like this tax collector. I fast twice a week and give a tenth of all I get.'
"But the tax collector stood at a distance. He would not even look up to heaven, but beat his breast and said, 'God, have mercy on me, a sinner.'
"I tell you that this man, rather than the other, went home justified before God. For all those who exalt themselves will be humbled, and those who humble themselves will be exalted."
1 John 1:9
If we confess our sins, he is faithful and just and will forgive us our sins and purify us from all unrighteousness.
Misconception:  I don't belong.
Fact:  When you come to faith in Christ, you're a new creation in which the old is gone and the new has come.  You are accepted and adopted into GOD's family…  You are GOD's child loved, accepted, and forgiven…
2 Corinthians 5:17-19
Therefore, if anyone is in Christ, he is a new creation. The old has passed away; behold, the new has come. All this is from God, who through Christ reconciled us to himself and gave us the ministry of reconciliation; that is, in Christ God was reconciling the world to himself, not counting their trespasses against them, and entrusting to us the message of reconciliation.
Psalm 100:3
Know that the Lord, he is God! It is he who made us, and we are his; we are his people, and the sheep of his pasture.
1 John 3:1-3
See what kind of love the Father has given to us, that we should be called children of God; and so we are. The reason why the world does not know us is that it did not know him. Beloved, we are God's children now, and what we will be has not yet appeared; but we know that when he appears we shall be like him, because we shall see him as he is. And everyone who thus hopes in him purifies himself as he is pure.
John 1:12-13
Yet to all who did receive him, to those who believed in his name, he gave the right to become children of God —children born not of natural descent, nor of human decision or a husband's will, but born of God.
Romans 8:15
For you did not receive the spirit of slavery to fall back into fear, but you have received the Spirit of adoption as sons, by whom we cry, "Abba! Father!"
Misconception:  GOD is to blame.
Fact:  No evil or darkness is in GOD…  HE does not tempt anyone to do wrong.  HE is full of light and truth.  HE is a righteous judge.  HE works all things together for good for those who love HIM and are called according to HIS purpose…
1 John 1:5
This is the message we have heard from him and declare to you: God is light; in him there is no darkness at all.

James 1:13
When tempted, no one should say, "God is tempting me." For God cannot be tempted by evil, nor does he tempt anyone;…
Romans 8:28
And we know that in all things God works for the good of those who love him, who have been called according to his purpose.

Other Misconceptions:
https://www.theodysseyonline.com/the-10-misconceptions-of-prayer
https://www.guideposts.org/faith-and-prayer/prayer-stories/pray-effectively/3-misconceptions-about-prayer
https://renovare.org/articles/5-misconceptions-that-hinder-prayer
2.  What is prayer?
Talking to GOD…
Talking to HIM as Savior and Redeemer…
who is real, who is the same yesterday, today, and forever,  who gave HIS life in death to save and rescue you, who is risen to life to give you a hope and a future preparing a place for you in Heaven
who prays for you to be more than a conqueror and intercedes as your Defense
who forgives your sins
who is intimately aware of and involved in your weaknesses, sufferings, and pains
who leads and guides, feeds and clothes, restores and gives so your cup overflows
who gives peace in the midst of any storm and abundant life
Talking to HIM as a best friend…
who accepts you as you are
who listens attentively
who cares for you intimately
who shares reassuringly
who supports mercifully
who responds compassionately
Talking to HIM as a faithful FATHER…
who loves purely and sincerely
who cherishes time spent with HIS child
who is interested in your well-being past, present, and future
who desires to protect and provide for your needs
who is available and present
who encourages, teaches, and disciplines out of divine love
Talking to HIM as the Great Physician…
who is able to heal relationship with GOD the FATHER and others
who is able to heal sickness
who is able to heal the lame, blind, deaf, mute
who is able to heal mental illness
who is able to heal from being demon-possessed
who is able to heal soul and spirit wounds
Look at the link below into the healings performed by JESUS:
http://www.jesuscentral.com/ji/life-of-jesus-ancient/jesus-supernatural_acts.php?lgZ=en&ccZ=&vrZ=&scZ=&add=Read&show=Journals
Presenting
Requesting
Asking
Yearning
Power
Readily
Available
Yesterday, today, and forever…
Practice
Rest
Affirming
Yahweh in Yeshua
Pre-requisite
Response
Answering
Yes when equally yolked
3. Real Life Personal Examples of Answered Prayers 
When I was first hospitalized after my suicide attempt, I was in great emotional turmoil and spiritual distress.  My parents came to visit.  I looked at their faces at one point and they looked away and down not knowing how to respond.  I felt more helpless than I already felt and the reality that I may be a lost cause.  Then I felt the oppressing presence of evil come into my room one night.  I thought it was satan himself coming to hurt me or overtake me in my fear.  I prayed and the presence of evil left and I was able to rest.
When I was utterly hopeless there in the hospital, I so desired for a pastor to come minister to me somehow letting me know GOD still cared about me.  None came.  I felt I had been abandoned.  There was a young woman who worked as a Psych tech, I believe, who came over to me one day and she reached out to me.  It was so encouraging and a breath of new life was imparted.  It was as if she was truly an angel sent to give me hope again and to inspire me…
When I was 17, I asked GOD to give me the wife HE wanted me to marry and to be in HIS timing.  I was 27 when I met her.  I wanted to be a Dad and desired to have a girl.  Our first was a girl.  We have 7 children now;  two of which were miscarried and carried to Heaven…
When my wife and I first got married, very soon after I had a total breakdown and was admitted into the hospital for a 2nd time.  While there, I experienced a dark perspective of what it would feel like to be locked up, not be able to get out, and separated from GOD.  I asked for mercy and help once again.  Upon being released, a loving Christian family took my wife and I into their home while I was recovering and out of a job.  It allowed time for me to regain my senses and get a job after several months.  I asked GOD at one point to use me to be HIS hands and feet showing HIS love to others.  I would like to think HE is doing so in and through me throughout my life from when I returned to HIM believing and trusting in HIM until now and continuing to do so…  Once I got a job, we got our own apartment and began life more independent from others help and more dependent on GOD to help us grow and be faithful, diligent, and responsible so as not to be such a burden any longer.  One day I told my wife I'd see her later and that I loved her.  I don't remember what I was headed to do.  I remember getting onto the highway and after several minutes heard a still small voice say Go Back Home.  It was incessant so I turned around and headed back.  We were on the 3rd floor and as I was walking up the stairs a man with dark hair and taller than me began walking down the stairs.  I remember looking at him and nodding and possibly saying "hey".  I put the key in the door, unlocked it, and went inside.  My wife met me and told me an angel or the LORD Himself told her not to open the door just prior to my coming in.  Well, she was minutes before about to open the door thinking it was me without a thought otherwise.  When the voice told her not to open the door, she looked through the peep hole and saw a man hunched down shoulder out as if to run inside by force.  There had been reports of sexual assaults in the area and this may have very well been another had GOD not intervened.
When I applied to 3 schools for a teaching position, I asked GOD to open one door.  This would provide for us starting our own family.  One principal called and offered me a teaching job as well as to coach my first year.  Several months prior to this job, I injured my knee tearing my ACL.  I could not afford surgery.  After getting insurance through the school district, I still couldn't afford a surgery due to it being a pre-existing injury.  I walked in severe pain.  I prayed for GOD to heal it.  I continued to pray day after day.  I didn't give up even though there was no answer or let up from the excruciating pain.   Then 3/4 into the school year in the spring time,  GOD answered and healed my knee making it completely free of pain.  Much later in my life I looked into getting surgery again and the doctor saw in the MRI my old ACL injury and told me I also have a "bucket holder" meniscus tear.  The cost to have surgery to repair the knee was still too expensive.  (now whenever my knee hurts on occasion, I remember GOD's mercy and thank HIM -then HE heals my knee from the pain again each time).  After teaching and coaching that first year, my wife and I learned we were going to have our first child.  I stopped coaching (because it required so many hours away from home) and asked GOD to provide for our family.  It wasn't soon after when one of the teachers, who wrote a grant for an after school reading program, asked me if I would be one of the teachers to implement the program.  Then she decided she didn't want to coordinate it and asked if I would be the coordinator.  I was able to earn money from teaching after school and get paid for being the coordinator which was more than double I made as a coach.
When living in Florida, we evacuated 3 out of 4 hurricanes in one year that had potential to hit our area.  I asked GOD each time where to go.  HE gave me specific locations to go to that were clear of their effects.
When we had our twins, the hospital bill was a little over $3000 if we could pay it in a few days.  Otherwise it would balloon up to over $30,000.  A pastor from our church came to us in the hospital and gave a check from someone who anonymously gave that paid for the amount needed to pay the bill.
When we participated in Samaritan's Purse Operation Christmas Shoebox ministry, we asked GOD to send our gifts to where and who HE wanted them to go.  GOD had given me a heart for orphans.  The gifts were received by a pastor in India for his children.  He wanted to continue correspondence and a relationship started.  I learned he took care of orphans and our family ministry to orphans began…
When my youngest daughter was 1, my wife called me one day from work screaming on the other end and then hung up.  I was still a teacher at this time.  I left work and drove toward home.  Inside, I felt it was my daughter and that she had died.  I asked GOD to raise her back to life.  As I approached our home, I heard the sirens.  I knew they were headed to my house.  I beat the ambulance and saw the firetruck.  When I entered in the doorway, I heard my daughter crying.  She was lying on the living room floor with my wife on her knees and firemen crouched around her.  Everyone was looking at her cry.  After several minutes, I asked if I could pick up my daughter.  So I picked her up and she calmed down.  As a precaution I rode with her in the ambulance to the hospital for further evaluation.  I learned that she had a febrile seizure and had stopped breathing and turning blue.  My wife called me screaming, hung up, and then called 911.  The dispatcher calmed my wife down after being hysterical due to my daughter not breathing and told her to put our daughter down laying on her backside.  Upon laying her down, she started breathing and came to.  She had a few more seizures through to the age of 4, but not as severe.  I continued to pray for GOD to take them away and she hasn't had anymore since.
When one of my twin son's was taken to the doctor from having a viral infection, it was discovered that it got into the hip joint area near the growth plate.  He was scheduled to have surgery to drain the area and clean it out.  We were told that he may require up to 10 surgeries to continue cleaning it out.  We prayed that he would only need 1 surgery and I continued to pray this during his stay in the hospital.  The doctors monitored his numbers and they were going down which was good.  Then on the 5th or 6th day rose sharply.  I was disheartened, but continued to pray.  The doctors decided to wait one more day.  The next morning the numbers were checked again and they had completely dropped!  He had 2 days of physical therapy and released to go home with no more surgeries needed. When he was in the 3rd grade, this same son was having sharp pains and vomiting, we took him to specialists who found that he needed surgery to repair a portion of the kidney.  We once again prayed and the reconstructive surgery was successful.  There are times he hurts there and we will pray and the pain goes away again.  He has been back to the hospital for checkup and the doctor says he is doing fine.
When I had my 3rd meltdown, I was asked by my wife to admit myself into the hospital.  I reluctantly did so.  (I had been overwhelmed at work and stressed to the max not able to function and diminishing in my ability to even communicate and respond rightly).  Then I had second thoughts and began to doubt it being good for me to do.  I wanted to walk away and believe that I could get better and change on my own.  There was a man who told me my wife needed a break and to go ahead and go.  The ambulance was there to take me to another facility in the nearest city for the one in town was full to capacity.  I attempted to walk away toward our vehicle and I was firmly grasped by my arms and directed into the ambulance.  Off I went, away from my home, my wife, my 5 kids, and my job as a teacher.  This time, GOD worked in my heart to walk more by faith though it was so difficult to do.  I decided that I'd face what I had to face -one of my giants being fear.  I chose not to wallow in self pity or stay stuck in fear that had tormented me on and off in my life.  While I waited for the inevitable of whatever would occur, I reached out to an older lady and an older man there.  The lady used to be a teacher and we talked quite a bit.  It helped me reaching out and not closing myself off altogether.  She was a precious soul.  The older man reminded me of my dad as when he'd be older so I went and sat by him during one of our meal times.  I prayed for him and I prayed for my dad.  I went to the therapy sessions and classes.  I listened mostly and sometimes I'd share.  I began to face my fears at every turn by faith.  I wrote in my journal in quiet times with the LORD.  I was given a medicine that (surprised me) actually worked (after 19 years on and off meds) and I experienced positive clarity and uplifting of my depression.  I was hopeful again.  I missed my family and I wanted to love them better.  I felt more free.  I talked with the doctor and told him the medicine worked and I was doing better.  I asked if I could be released.  He told me no that I needed to stay for awhile longer.  Since I was the one that admitted myself, I might have had the right to discharge. I don't know for sure.  Awhile later, a lady told me to wait and it would be ok.  With her encouragement I began to rest in GOD's will of when I'd be released.  All I know is that GOD was working in me and changing me.  My perspective of my relationship with HIM was strengthening.  I actually felt HE was for me and not against me…  When I was finally able to go home, I was overjoyed to see my wife and kids again…
When I went to my 4th hospitalization, I was trusting GOD more in taking steps of faith.  I was responding step by step and turn by turn in faith beyond my understanding.  I was walking in trust that GOD was using me for a purpose and working out good not only for me, but for those I loved and cared for.  I was learning how to lay down my life (my desires and will) to do HIS will whatever HE wanted for me to do.  Again, I wrote during my quiet times with the LORD.  I was reaching out to others in the hospital with desire to encourage, love, and show compassion…  I was learning to intercede for those around me who were struggling and needed GOD to intervene in their lives…  Some way, somehow I feel I faced the giant of fear that GOD helped me deal with effectively and gave HIS grace and mercy to overcome and win against it…  I have more willingness to reach out to others to pray for and show compassion to…  I'm completely different now (at ease, steadfast) and I'm forever changed (trusting, less fearful) willing to lay down my life to love GOD and others…
For me personally, I have asked for prayer for GOD to forgive me, give me a pure heart, and renew a right spirit within me as well as have a sound mind.  HE has answered my prayers and I have been doing well consistently for 3 years now since my last hospitalization.
Thank you GOD for answers to these prayers and so many others!!!…
Psalm 121
A song of ascents.
1 I lift up my eyes to the mountains—
    where does my help come from?
2 My help comes from the Lord,
    the Maker of heaven and earth.
3 He will not let your foot slip—
    he who watches over you will not slumber;
4 indeed, he who watches over Israel
    will neither slumber nor sleep.
5 The Lord watches over you—
    the Lord is your shade at your right hand;
6 the sun will not harm you by day,
    nor the moon by night.
7 The Lord will keep you from all harm—
    he will watch over your life;
8 the Lord will watch over your coming and going
    both now and forevermore.
4. JESUS Prays for Us Who Are HIS Own
John 17
Jesus Prays to Be Glorified
17 After Jesus said this, he looked toward heaven and prayed:
"Father, the hour has come. Glorify your Son, that your Son may glorify you.2 For you granted him authority over all people that he might give eternal life to all those you have given him. 3 Now this is eternal life: that they know you, the only true God, and Jesus Christ, whom you have sent. 4 I have brought you glory on earth by finishing the work you gave me to do. 5 And now, Father, glorify me in your presence with the glory I had with you before the world began.
Jesus Prays for His Disciples
6 "I have revealed you to those whom you gave me out of the world. They were yours; you gave them to me and they have obeyed your word. 7 Now they know that everything you have given me comes from you. 8 For I gave them the words you gave me and they accepted them. They knew with certainty that I came from you, and they believed that you sent me. 9 I pray for them. I am not praying for the world, but for those you have given me, for they are yours. 10 All I have is yours, and all you have is mine. And glory has come to me through them. 11 I will remain in the world no longer, but they are still in the world, and I am coming to you. Holy Father, protect them by the power of your name, the name you gave me, so that they may be one as we are one. 12 While I was with them, I protected them and kept them safe by that name you gave me. None has been lost except the one doomed to destruction so that Scripture would be fulfilled.
13 "I am coming to you now, but I say these things while I am still in the world, so that they may have the full measure of my joy within them. 14 I have given them your word and the world has hated them, for they are not of the world any more than I am of the world. 15 My prayer is not that you take them out of the world but that you protect them from the evil one. 16 They are not of the world, even as I am not of it. 17 Sanctify them by[d] the truth; your word is truth. 18 As you sent me into the world, I have sent them into the world. 19 For them I sanctify myself, that they too may be truly sanctified.
Jesus Prays for All Believers
20 "My prayer is not for them alone. I pray also for those who will believe in me through their message, 21 that all of them may be one, Father, just as you are in me and I am in you. May they also be in us so that the world may believe that you have sent me. 22 I have given them the glory that you gave me, that they may be one as we are one— 23 I in them and you in me—so that they may be brought to complete unity. Then the world will know that you sent me and have loved them even as you have loved me.
24 "Father, I want those you have given me to be with me where I am, and to see my glory, the glory you have given me because you loved me before the creation of the world.
25 "Righteous Father, though the world does not know you, I know you, and they know that you have sent me. 26 I have made you[e] known to them, and will continue to make you known in order that the love you have for me may be in them and that I myself may be in them."
5. Parameters/Guidelines for Prayer & Examples to Pray from the Bible
Prayer Parameters:
Matthew 6:5-8
"And when you pray, do not be like the hypocrites, for they love to pray standing in the synagogues and on the street corners to be seen by others. Truly I tell you, they have received their reward in full. But when you pray, go into your room, close the door and pray to your Father, who is unseen. Then your Father, who sees what is done in secret, will reward you.  And when you pray, do not keep on babbling like pagans, for they think they will be heard because of their many words.  Do not be like them, for your Father knows what you need before you ask him.
A General Guide to Prayer:
Prayers to pray from the Bible:
Matthew 6:9-13
The Lord's Prayer
9 "This, then, is how you should pray:
"'Our Father in heaven,
hallowed be your name,
10 your kingdom come,
your will be done,
    on earth as it is in heaven.
11 Give us today our daily bread.
12 And forgive us our debts,
    as we also have forgiven our debtors.
13 And lead us not into temptation,
    but deliver us from the evil one.'
I pray this every morning…
Ephesians 6:10-18
The Armor of God
10 Finally, be strong in the Lord and in his mighty power. 11 Put on the full armor of God, so that you can take your stand against the devil's schemes. 12 For our struggle is not against flesh and blood, but against the rulers, against the authorities, against the powers of this dark world and against the spiritual forces of evil in the heavenly realms. 13 Therefore put on the full armor of God, so that when the day of evil comes, you may be able to stand your ground, and after you have done everything, to stand. 14 Stand firm then, with the belt of truth buckled around your waist, with the breastplate of righteousness in place, 15 and with your feet fitted with the readiness that comes from the gospel of peace. 16 In addition to all this, take up the shield of faith, with which you can extinguish all the flaming arrows of the evil one. 17 Take the helmet of salvation and the sword of the Spirit, which is the word of God.
18 And pray in the Spirit on all occasions with all kinds of prayers and requests. With this in mind, be alert and always keep on praying for all the Lord's people.
Every morning I also pray on the armor:  the helmet of salvation, the breastplate of righteousness, the shield of faith, the sword of the spirit, the belt of truth -buckle it securely around my waist, and the shoes in preparation for the Gospel of peace.
Psalm 51
Prayer of Repentance
For the director of music. A psalm of David. When the prophet Nathan came to him after David had committed adultery with Bathsheba.
1 Have mercy on me, O God,
    according to your unfailing love;
according to your great compassion
    blot out my transgressions.
2 Wash away all my iniquity
    and cleanse me from my sin.
3 For I know my transgressions,
    and my sin is always before me.
4 Against you, you only, have I sinned
    and done what is evil in your sight;
so you are right in your verdict
    and justified when you judge.
5 Surely I was sinful at birth,
    sinful from the time my mother conceived me.
6 Yet you desired faithfulness even in the womb;
    you taught me wisdom in that secret place.
7 Cleanse me with hyssop, and I will be clean;
    wash me, and I will be whiter than snow.
8 Let me hear joy and gladness;
    let the bones you have crushed rejoice.
9 Hide your face from my sins
    and blot out all my iniquity.
10 Create in me a pure heart, O God,
    and renew a steadfast spirit within me.
11 Do not cast me from your presence
    or take your Holy Spirit from me.
12 Restore to me the joy of your salvation
    and grant me a willing spirit, to sustain me.
13 Then I will teach transgressors your ways,
    so that sinners will turn back to you.
14 Deliver me from the guilt of bloodshed, O God,
    you who are God my Savior,
    and my tongue will sing of your righteousness.
15 Open my lips, Lord,
    and my mouth will declare your praise.
16 You do not delight in sacrifice, or I would bring it;
    you do not take pleasure in burnt offerings.
17 My sacrifice, O God, is[b] a broken spirit;
    a broken and contrite heart
    you, God, will not despise.
18 May it please you to prosper Zion,
    to build up the walls of Jerusalem.
19 Then you will delight in the sacrifices of the righteous,
    in burnt offerings offered whole;
    then bulls will be offered on your altar.
I prayed this often while returning to my first love -my LORD and Savior Jesus Christ…  It has been used greatly in my life…
Jonah 2:2-9
Jonah was told by GOD to go tell the city of Nineveh to repent of their sins.  Jonah turned and ran away from GOD in the opposite direction.  He got on a boat traveling to another city.  A storm arose and he told the men it was his fault and that they must throw him overboard and the storm would cease.  Jonah was thrown over reluctantly and a whale swallowed him.  It was GOD's mercy that would sustain Jonah and keep him alive while in the ocean. He prayed for 3 days/nights inside.  Afterward, Jonah was spit out onto dry land and Jonah chose to now obey:
"In my distress I called to the Lord,
and he answered me.
From deep in the realm of the dead I called for help,
and you listened to my cry.
You hurled me into the depths,
into the very heart of the seas,
and the currents swirled about me;
all your waves and breakers
swept over me.
I said, 'I have been banished
from your sight;
yet I will look again
toward your holy temple.'
The engulfing waters threatened me,
the deep surrounded me;
seaweed was wrapped around my head.
To the roots of the mountains I sank down;
the earth beneath barred me in forever.
But you, Lord my God,
brought my life up from the pit.
"When my life was ebbing away,
I remembered you, Lord,
and my prayer rose to you,
to your holy temple.
"Those who cling to worthless idols
turn away from God's love for them.
But I, with shouts of grateful praise,
will sacrifice to you.
What I have vowed I will make good.
I will say, 'Salvation comes from the Lord.'"
Maybe you've have turned away from GOD and ran the opposite way.
                           
Daniel 4:33-37
Nebuchadnezzar's Dream of a Tree and a Return to Sanity
Read all of the story at the link below:
https://www.biblegateway.com/passage/?search=Daniel+4&version=NIV
33 Immediately what had been said about Nebuchadnezzar was fulfilled. He was driven away from people and ate grass like the ox. His body was drenched with the dew of heaven until his hair grew like the feathers of an eagle and his nails like the claws of a bird.  
34 At the end of that time, I, Nebuchadnezzar, raised my eyes toward heaven, and my sanity was restored. Then I praised the Most High; I honored and glorified him who lives forever.
His dominion is an eternal dominion;
    his kingdom endures from generation to generation.
35 All the peoples of the earth
    are regarded as nothing.
He does as he pleases
    with the powers of heaven
    and the peoples of the earth.
No one can hold back his hand
    or say to him: "What have you done?"
36 At the same time that my sanity was restored, my honor and splendor were returned to me for the glory of my kingdom. My advisers and nobles sought me out, and I was restored to my throne and became even greater than before.37 Now I, Nebuchadnezzar, praise and exalt and glorify the King of heaven, because everything he does is right and all his ways are just. And those who walk in pride he is able to humble.
This story gave me so much hope that GOD could and would at some point give me back my sanity (to have a sound mind again) if I would only look to HIM, praise HIM, and ask HIM for a sound mind…  HE has answered this very prayer…
Maybe you too have dealt with mental illness and need GOD to restore a sound mind…
1 Chronicles 4:10
New International Version
The Prayer of Jabez
"Jabez cried out to the God of Israel, 'Oh, that you would bless me and enlarge my territory! Let your hand be with me, and keep me from harm so that I will be free from pain.' And God granted his request."  NIV
another version says:
1 Chronicles 4:10
New King James Version 
10 And Jabez called on the God of Israel saying, "Oh, that You would bless me indeed, and enlarge my [a]territory, that Your hand would be with me, and that You would keep me from evil, that I may not cause pain!" So God granted him what he requested.
I have prayed more so the 2nd one.  Both are special and important.
Maybe you desire freedom from pain or desire not to cause pain…  Either one or both are worth praying…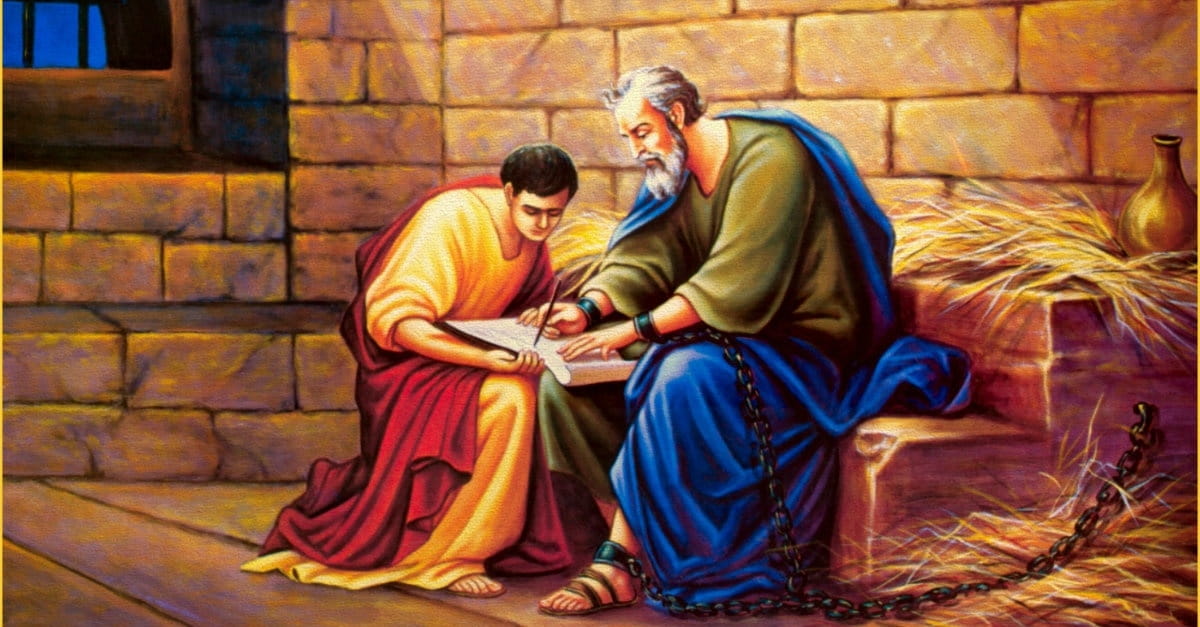 Some Prayers Paul Prayed for Us
We May Also Pray for Ourselves and Others These Words…
Romans 15:5-6; 13
5 May the God who gives endurance and encouragement give you the same attitude of mind toward each other that Christ Jesus had, 6 so that with one mind and one voice you may glorify the God and Father of our Lord Jesus Christ.
13 May the God of hope fill you with all joy and peace as you trust in him, so that you may overflow with hope by the power of the Holy Spirit.
Ephesians 1:15-23
Thanksgiving and Prayer
15 For this reason, ever since I heard about your faith in the Lord Jesus and your love for all God's people, 16 I have not stopped giving thanks for you, remembering you in my prayers. 17 I keep asking that the God of our Lord Jesus Christ, the glorious Father, may give you the Spirit of wisdom and revelation, so that you may know him better. 18 I pray that the eyes of your heart may be enlightened in order that you may know the hope to which he has called you, the riches of his glorious inheritance in his holy people, 19 and his incomparably great power for us who believe. That power is the same as the mighty strength 20 he exerted when he raised Christ from the dead and seated him at his right hand in the heavenly realms, 21 far above all rule and authority, power and dominion, and every namethat is invoked, not only in the present age but also in the one to come. 22 And God placed all things under his feet and appointed him to be head over everything for the church, 23 which is his body, the fullness of him who fills everything in every way.
Ephesians 3:14-21
A Prayer for the Ephesians
14 For this reason I kneel before the Father, 15 from whom every family in heaven and on earth derives its name. 16 I pray that out of his glorious riches he may strengthen you with power through his Spirit in your inner being, 17 so that Christ may dwell in your hearts through faith. And I pray that you, being rooted and established in love, 18 may have power, together with all the Lord's holy people, to grasp how wide and long and high and deep is the love of Christ, 19 and to know this love that surpasses knowledge—that you may be filled to the measure of all the fullness of God.
20 Now to him who is able to do immeasurably more than all we ask or imagine, according to his power that is at work within us, 21 to him be glory in the church and in Christ Jesus throughout all generations, for ever and ever! Amen.
Colossians 1:3-14
Thanksgiving and Prayer
3 We always thank God, the Father of our Lord Jesus Christ, when we pray for you,4 because we have heard of your faith in Christ Jesus and of the love you have for all God's people— 5 the faith and love that spring from the hope stored up for you in heaven and about which you have already heard in the true message of the gospel 6 that has come to you. In the same way, the gospel is bearing fruit and growing throughout the whole world—just as it has been doing among you since the day you heard it and truly understood God's grace. 7 You learned it from Epaphras, our dear fellow servant,[c] who is a faithful minister of Christ on our[d]behalf, 8 and who also told us of your love in the Spirit.
9 For this reason, since the day we heard about you, we have not stopped praying for you. We continually ask God to fill you with the knowledge of his will through all the wisdom and understanding that the Spirit gives,[e] 10 so that you may live a life worthy of the Lord and please him in every way: bearing fruit in every good work, growing in the knowledge of God, 11 being strengthened with all power according to his glorious might so that you may have great endurance and patience, 12 and giving joyful thanks to the Father, who has qualified you[f] to share in the inheritance of his holy people in the kingdom of light. 13 For he has rescued us from the dominion of darkness and brought us into the kingdom of the Son he loves, 14 in whom we have redemption, the forgiveness of sins.
Do you need prayer?  I will pray for you…  Just let me know…
When you or I do pray we need to remember to tell HIM thanks when HE answers!!…